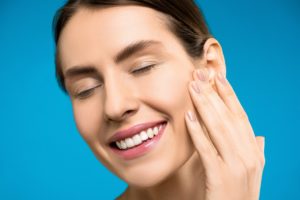 If you're not happy with the appearance of your teeth, you likely hide your smile often. You don't need to feel insecure about your smile any longer. You have more options than ever to correct the imperfections, like veneers or crowns. Despite what you may have heard, there are significant differences between the two treatments. Here are the facts you need to choose the best treatment to achieve a picture-perfect smile.
Veneers VS Crowns
Veneers and dental crowns in Summerfield are two common treatments. Veneers are most often used for elective purposes, such as to hide discoloration, chips, or gaps between teeth. A thin shell is bonded to the front side of a tooth to instantly enhance its color, size, and shape. Since veneers are thinner than ever, you'll maintain more of your tooth's structure for a less invasive treatment.
Dental crowns differ because they cover the entire surface of a tooth above the gum line. They are often used in restorative dentistry to repair damage from trauma or decay. Unlike a veneer, they restore the tooth's function and health, but all-ceramic crowns can also improve its appearance. Since a crown covers the entire tooth, more of your enamel will need to be removed than with a veneer.
Other factors you'll need to consider when choosing a treatment include:
Aesthetics
Veneers and dental crowns in Summerfield are customized to match your real teeth to look natural. Your dentist will recommend bonding veneers to the teeth most visible when smiling. Although a veneer can be applied to a single tooth, more than one will create aesthetically pleasing results. If you'd like to treat several teeth, your dentist may advise against using crowns in the front because they can make your smile look bulky.
Durability
Crowns and veneers are made of durable materials. They have an average lifespan of about 10 years, but it's not uncommon for them to last for decades with the right aftercare. The longevity of your new smile also depends on where the restorations were placed. Your dentist will warn against applying veneers to molars because they can break from the pressure of chewing. Instead, dental crowns will be the most effective option for your back teeth.
Cost
There isn't a set fee for either veneers or crowns because every plan is unique. If you want to use your dental insurance, crowns are likely covered 50% to 80% depending on your policy. Unfortunately, veneers are considered elective, so it's rare for dental insurance to cover them. You may need to look for alternative payment options, like CareCredit.
Invest in a Beautiful Smile
Your cosmetic dentist in Summerfield can help you attain the smile of your dreams. Take your first step toward a confident future by scheduling your consultation.
About Dr. Tristan J. Parry
Dr. Parry earned his dental degree at the Ohio State University before continuing his training in periodontics, cosmetic dentistry, and restorative dentistry. As a fellow in the Academy of General Dentistry, he has the qualifications you can trust. Contact our office today to schedule your consultation.