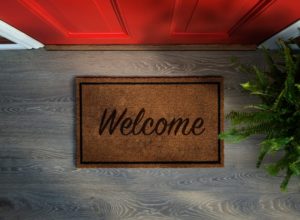 Welcome to our first blog post! In the future, you can visit our blog to discover valuable information about how you can maintain or improve your oral health. For now, though, we thought you might enjoy a brief introduction to our practice. Read on to learn a little about your dentist in Summerfield, the different services we offer, and what you can expect when you join Magnolia Shores Family Dental as a new patient.
Meet the Dentist
Dr. Tristan J. Parry has always been interested in both art and science. When he was younger, he considered applying to medical school, but it wasn't long before he realized that he wanted a career where he could forge more meaningful relationships with his patients. It wasn't long before he discovered that dentistry was a perfect fit!
He earned his Doctor of Dental Surgery from Ohio State University, after which he completed a mini periodontics residency at the same school. Today, he has the rare distinction of being a Fellow of the Academy of General Dentistry. He is also a graduate of the prestigious Kois Center in Seattle, WA — only 13 other general dentists in our state can say the same!
Our Services
Dr. Parry aims to provide comprehensive oral care in a comfortable environment. Some of the services we offer include:
Preventive care. Regular checkups and cleanings can help your smile shine for a lifetime.
Restorative care. Chipped, broken, worn, or decayed teeth can all be repaired with our services.
Tooth replacement. Dental implants and traditional prosthetics are both available.
Sedation dentistry. Afraid of the dentist? Nitrous oxide or oral conscious sedation may be able to help.
TMJ therapy. Find relief from jaw pain via occlusal adjustments, Botox injections, or other means.
Periodontal care. Conquer gum disease with the help of scaling and root planing, surgical intervention, or other therapies.
Cosmetic dentistry. Revitalize your smile with veneers, bonding, teeth whitening, or other cosmetic services.
Our Approach to Dentistry
Dr. Parry and our team want you to feel welcome and at ease in our practice. We combine leading-edge technology with a personalized approach to care, all with the aim of ensuring that each patient has a positive experience here. We view patients as people, not simply as sets of teeth and gums, so we place a heavy emphasis on how your oral health can affect your overall well-being.
We also recognize that many patients have concerns about the cost of dentistry. That is why we are happy to accept payment from virtually any PPO insurance plan. We are even in-network with both Delta Dental and Cigna. If you need financing to break up the cost of a major treatment, we work with CareCredit. For patients without insurance, we offer reasonably priced in-house savings plan.
Would you like to give Magnolia Shores Family Dental a try as your go-to dentist in Summerfield? We are pleased to be accepting new patients! Contact us today at 336-644-2770 to learn more about how we can serve you.