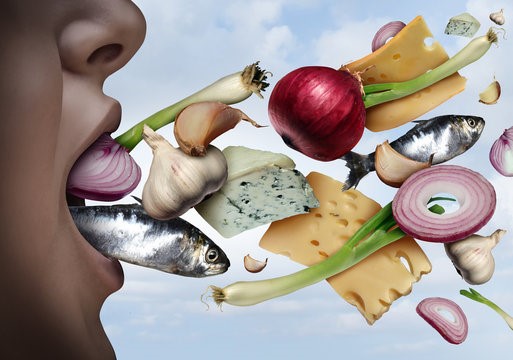 August 6th marks National Fresh Breath Day! It's the perfect occasion to appreciate the joys of having fresh breath and to reinforce the practices that maintain it. Understanding the potential culprits behind bad breath can be quite helpful in this endeavor. Continue reading to explore some factors that can contribute to bad breath and discover proactive measures to prevent it from occurring in the first place.
What Causes Bad Breath?
Bad breath, medically known as halitosis, can stem from various factors. Some possible triggers of bad breath include:
Poor dental health – Failure to brush your teeth twice a day and floss every night can lead to the occurrence of bad breath.
Unhealthy lifestyle habits – The use of cigarettes and other tobacco products can give rise to bad breath and a spectrum of other oral health issues.
Certain foods – Indulging in foods and beverages such as onions, garlic, alcohol, soda, and cheese can result in an undesirable odor in your mouth.
Not eating enough – Inadequate food intake can lead to unpleasant breath because it decreases saliva production, allowing bacteria and food particles to linger in your mouth.
3 Tips for Keeping Your Breath Fresh
While coping with bad breath can be quite bothersome, there are several straightforward methods you can employ to prevent it, including:
Practice great oral hygiene – Ensure you brush your teeth thoroughly for two minutes every morning and night, and make flossing a nightly ritual before bedtime. These essential oral hygiene practices not only ward off cavities and gum disease but also maintain the freshness of your breath. Don't forget to brush your tongue as well to eliminate hidden bacteria.
Avoid bad habits – Avoid smoking or using any tobacco products, refrain from excessive alcohol consumption, and steer clear of foods that can lead to bad breath.
Visit your dentist – If you haven't been scheduling dental appointments every six months, it's a good moment to begin. These semiannual dental visits enable your dentist to conduct a comprehensive examination of your oral health, identifying and addressing any issues. Additionally, your teeth and gums will receive a thorough cleaning, ensuring that you depart your appointment with a refreshed and clean breath.
Suffering from bad breath can hinder your comfort and confidence in social settings. However, by following the aforementioned steps, you can enjoy National Fresh Breath Day with the assurance of a clean, fresh smile, allowing you to socialize confidently!
About the Practice
Under the leadership of Dr. Tristan J. Parry, the team at Magnolia Shores Family Dental exemplifies compassion in their care for patients in Summerfield. If you require assistance in maintaining your smile, they provide a variety of treatments to prevent oral health problems. Additionally, they can offer guidance on keeping bad breath at bay, ensuring a fresh and clean-smelling smile. Whether you're prepared to schedule an appointment with Magnolia Shores Family Dental or seek further information about their services, visit their website or call their office at (336) 644-2770.