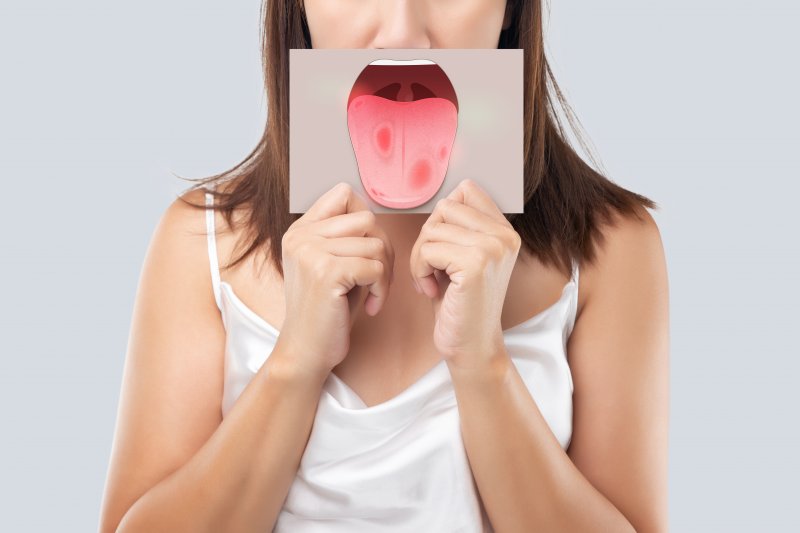 When you see your dentist for a checkup or cleaning, there are all kinds of things you expect. You probably know that your dentist will give you a dental x-ray, check your gums, ask you about flossing, the whole works.
One aspect that often goes underappreciated takes only seconds, but could be life-saving—the oral cancer screening. April is Oral Cancer Awareness Month, which makes now a good time to understand more about this condition. Here's more information about oral cancer, what it looks like, and what you can do about it.
Why Oral Cancer Awareness Month?
You may wonder why this condition deserves a whole month, but the fact is that oral cancer is not only incredibly serious but fairly common. It's estimated that once an hour, every hour, someone dies of oral cancer. The best thing you can do to improve your chances of surviving the condition is to detect it early, which means that awareness is one of the best ways to help people's chances.
What are the Risk Factors for Oral Cancer?
Of course, the best thing that you can do about oral cancer is to address its risk factors. Two of the biggest ones are tobacco use and alcohol use—heavy abuse of either is heavily associated with higher rates of the condition.
Oral cancer has also been linked with the sexually transmitted disease HPV. While over 99% of people who contract the virus will heal afterward, the virus will lay dormant in some people, eventually contributing to cancer.
What are the Signs of Oral Cancer?
In that spirit, here are some things to watch out for as early signs of oral cancer.
In the case of alcohol and tobacco caused cancer:
A sore that doesn't heal after a few weeks
Red, white, or black discoloration that doesn't fade
A patch that bleeds easily
A hard lump around the border of the tongue
An odd growth
A painless, firm, immobile lump on the neck that endures after a few weeks
It should be noted that if these conditions heal after a week or two, they aren't indicative of oral cancer. In the case of HPV-caused oral cancer you may also have:
Sore throat that endures for several weeks
Swollen tonsil on just one side
Difficulty swallowing, as if there's something caught in your throat
Again, these conditions shouldn't heal on their own if they're caused by cancer. If you find that you're dealing with several of these symptoms for longer than three or four weeks, you should talk to your dentist about an oral cancer screening.
About the Author
Dr. Tristan Parry is a dentist who finds a lot to love in his work. He is deeply interested in the combination of art and science that allows him to help his patients find the smiles that they've always been looking for. Dr. Parry received his dental degree from Ohio State University, and completed a residency in mini periodontics at the same school. He is now a Fellow of the Academy of General Dentistry, a distinction earned by less than 7% of dentists across the U.S.
If you have any questions about oral cancer, he can be reached at his website or by phone at (336) 728-6153.